Empire Residences Exceeds the Competition
Empire Residences has been thoughtfully designed to outpace the competition in both Building Amenities and Residence Features. For a detailed comparison of Empire Residences to other similar Deer Valley condominium properties, please review the chart below. We have reviewed the best elements from existing buildings in Empire Pass and have incorporated them into our design. We then identified sought after features never before done in the area to further enhance this new development. The result – Empire Residences is a property that offers more of what buyers have been looking for, at a very attractive price.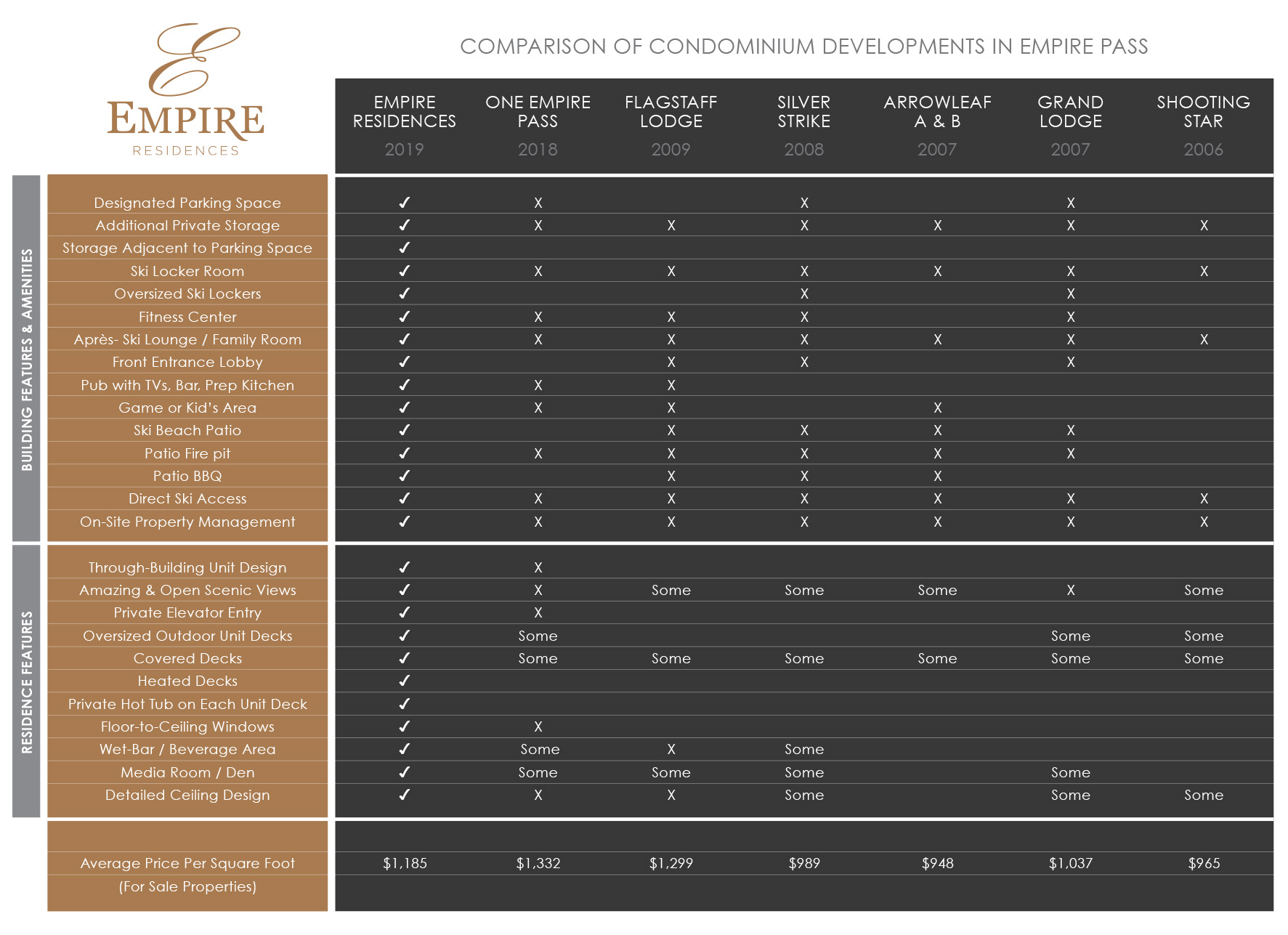 Our building amenities include: Front lobby with concierge desk, après-ski fireside lounge and pub, fitness center, ski locker room, ski beach patio with outdoor fire pits, and underground parking with private storage for each residence. To provide exceptional service, Empire Residences will be managed by a live-in Lodge-keeper through Deer Valley Resort Lodging. View the Building Amenities page for more details.