Empire Residences Features Expansive Covered Decks with Individual Hot Tubs
A very unique feature to Empire Residences is the design of expansive outdoor decks for each residence. Each residence will boast a large covered deck at the front of the building. These decks will also include a built-in fireplace – depending on hot tub location chosen by Buyer. An option for the front exterior deck is to replace the included fireplace with a built-in BBQ with vent hood.
Another very unique feature to Empire Residences is the design for individual residence hot tubs. This has not been accomplished in Empire Pass condos and this will be the first of its kind. The hot tubs are designed to be recessed into the deck framing by approximately 18 inches. The upper portion of the hot tub will extend approximately 18 inches above the deck, with bench framing around the hot tub to conceal the tub.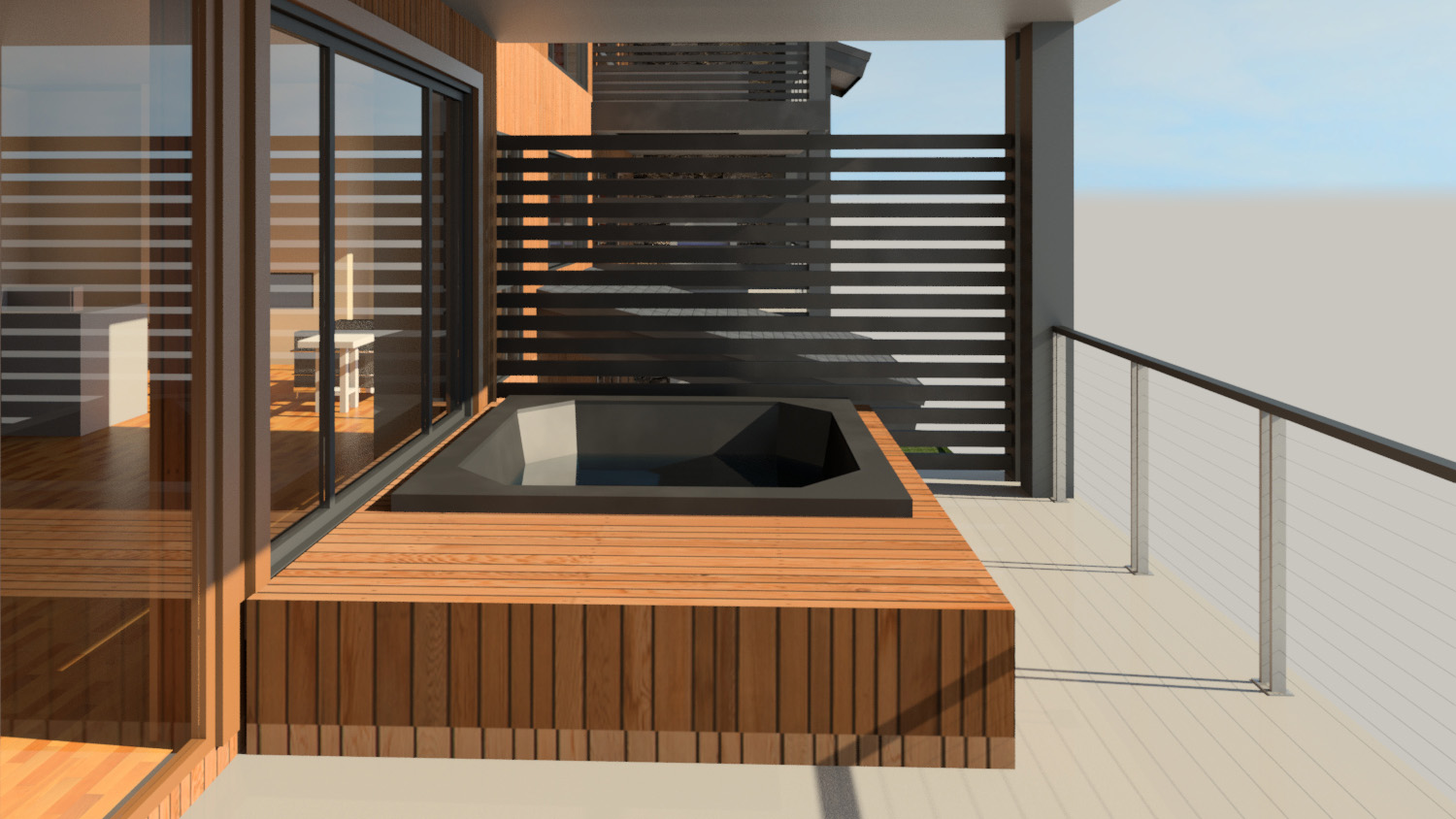 All units also have an outdoor deck on the backside of the building off the Master Bedroom. The north stack of units will feature a third deck on the north side of the building. Extra detail and expense has been given to design decks with limited vertical support posts to ensure open visibility to the views.